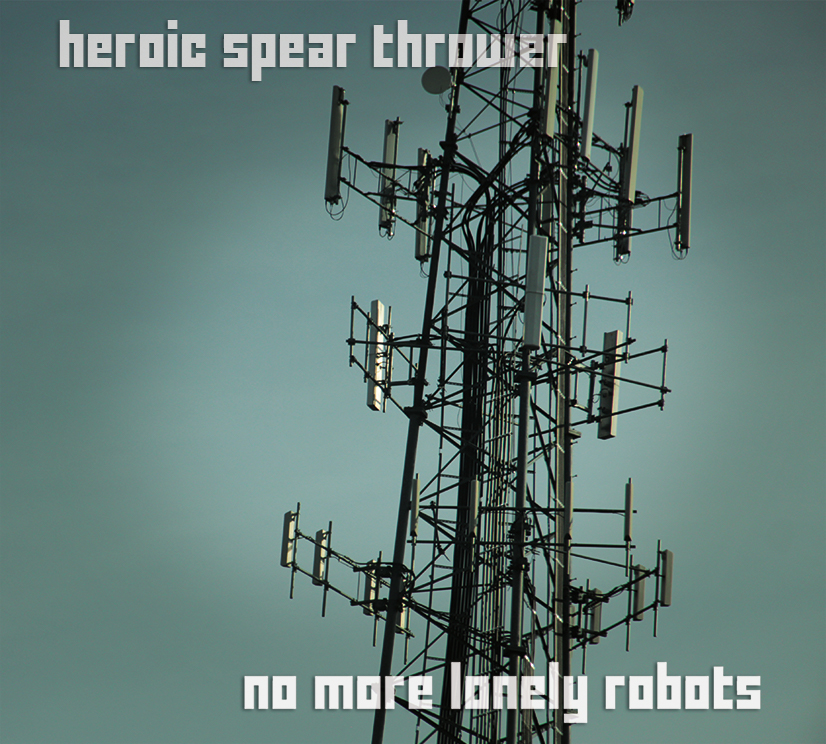 No More Lonely Robots
Released Oct. 14, 2016
Stir
Faces
Silent Duplicity
Flashback
Secret Symphony
Slackers
Nothing Becomes Me
Shallow
L.N.O.
Tumbleweed
This one has been a long time in the making. Many of these songs were written back when I was in the recording industry program in college in the 90's. Most were written as part of the band I was in at the time – Build Happy Monsters. We recorded those songs on 4 track cassette, but never released them. A couple of these songs were recorded as part of recording projects by various fellow recording industry students. And one was never recorded at all before now.
Sometime after graduating college and building the beginnings of a modest home recording studio, instead of writing new songs (lazy!!), I started re-recording these songs – mainly just for fun – to see what I could do given I was not limited to 4 hour blocks of time in the studio anymore, nor had to compete with the band next door in between takes. Eventually they evolved and I realized the songs were really good and deserved the upgraded treatment they were getting. So I kept at it. And kept at it…
Hence we are here. In one sense, these took way too long to finish and release. But in another sense, if I had finished them 5 years ago, they would not sound like they do today. I recorded and mixed albums for other bands during this time, and have learned much. This had a great influence on these tracks as they are here now. Please enjoy.
Thanks,
Chris.
Credits
Engineered, produced, mixed and mastered by Chris Rueger at Lovefish Productions.
Chris Rueger – vocals, guitars, bass, synths, drum programming, trumpet
Kim Rueger – bgv on Silent Duplicity, piano on Shallow
Andy Calmes – drums on Stir, Faces, Secret Symphony, Slackers, Shallow, Tumbleweed
All lyrics by Chris Rueger.
Music on 1, 8, 10 by Chris Rueger.
Music on 2, 3, 4, 5, 6, 7, 9 by Chris Rueger and Todd Christopher.
Seagulls sound on Stir by juskiddink:
https://www.freesound.org/people/juskiddink/sounds/100724/
Special thanks to Jason "Big J" Taylor for helping name the album.
Cell tower photography by Kim Rueger.
All songs ©2016 Chris Rueger and Todd Christopher, except 1, 8, 10 ©2016 Chris Rueger.